Robust research and development capabilities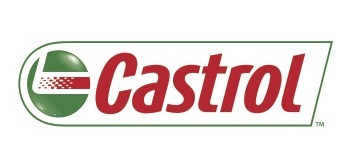 Brenntag Lubricants Northeast offers Castrol® high performance lubricants and metalworking fluids for industrial applications in combination with extensive application expertise and support programs.
Premium Cutting, Grinding, and Deformation Fluids
Alusol ®, Hysol®, Syntilo®, Variocut®, Honilo®, Ilocut®, Iloform®
Rust Preventives and Cleaners
Rustilo®, Techniclean®
High Performance Industrial Lubricants and Greases
Optigear®, Molub-Alloy®, Tribol®, Magna®, Brayco®, Hyspin®
Environmentally Responsible Plant Based Lubricants
Performance Bio® NC
Three core products traits
Castrol's thorough knowledge of all industrial sectors and environments together with their robust research and development capabilities allow them to develop lubricants with three core traits:
Productivity – Castrol lubricants enhance the speed and effectiveness of your machinery, help you achieve more with less, and meet the demands of your industry.
Reliability – Castrol products help you maintain a predictable and planned maintenance cycle. Fewer interventions mean you can increase the availability of your assets.
Value – Castrol lubricant products are designed to help reduce your operational costs.
Castrol products offered by Brenntag Lubricants Northeast
We're in the business of keeping your machinery in motion. Castrol's lubricants help us do just that.
Optigear BM series – Gear oils formulated with MICROFLUX TRANS, a plastic deformation additive designed for extremely high pressure applications.
Castrol® Molub-Alloy®777 ES series –High performance greases designed to be used in applications in adverse environments, with heavy loads and/or shock-loads commonly found in the steel/primary metals, construction, mining and forest products industries.
Hyspin AWS – a hydraulic oil range based on refined mineral oil enhanced with a stabilized zinc additive system.
Alusol SL 61 XBB – a high performance multi-metal semi-synthetic metalworking fluid that is free of boron, formaldehyde-releasing agent and chlorine.
Hysol MB 50 – a high performance chlorine, sulfur and formaldehyde releasing agent free soluble metal working fluid recommended for machining all grades of aluminum and ferrous alloys.
Syntilo 9930 – an oil-rejecting synthetic coolant designed for grinding light to moderate duty machining of cast iron and low carbon steel.
Syntilo 9974 – an oil-rejecting synthetic coolant with premium technology to provide extremely high lubricity in a variety of moderate to heavy duty ferrous machining applications.
Variocut G 600 HC – a chlorine and heavy-metal free neat cutting oil based on the latest generation of Extreme High Viscosity Index (EHVI) hydrocracked base oils.
Performance Bio NC Lite – a high performance, chlorine-free, multi-metal compatible neat cutting oil based on plant oil technology.
Rustilo 4163 – an oil-based corrosion preventive formulated for long-term indoor protection. It deposits a thin, slightly oily residual film, which is easily cleaned using an alkaline cleaner or vapor degreaser.
Techniclean S 5001 – a multi-purpose alkaline cleaner designed for use in all types of industrial spray washing equipment including intensive flood washers.